Integrating Career Ready


Skills Into The Classroom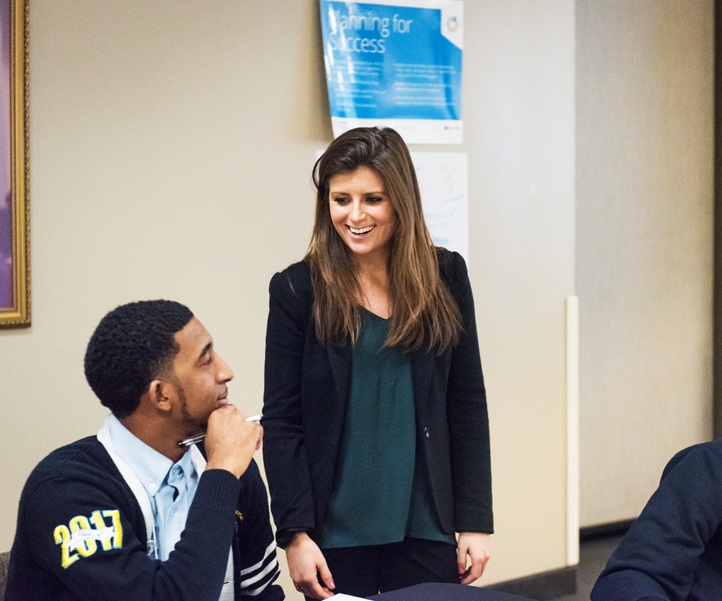 Preparing students for bright futures
A key component of the YouthForce NOLA strategy is to build the capacity of schools so that students graduate ready for post-secondary success, including not only college-ready academic skills, but also soft skills, technical skills, and work experience. A recent study found that students completing rigorous career programs of study are more likely to graduate from high school, enroll in college, be employed, and earn higher wages.
We work closely with 83% of Open-Enrollment Orleans Parish Public High Schools, and offer training, planning tools, and industry exposure to all school teams. This includes a deeper set of support to partner schools, including coaching and technical assistance, grant funding, paid internships for seniors, externships for educators, and more. We select additional cohorts of schools annually through a comprehensive application process.
YouthForce NOLA is a collaborative effort. Nowhere is this more evident than our school partnerships.
We have two levels of school collaborative relationships.
Affiliate
Affiliate schools work with YouthForce NOLA to design and implement career pathway programs of study - developing educator capacity, engaging students via career experiences, and generally expanding their school model to integrate career preparation as part of their student experience. Affiliate schools receive extensive in-kind support from the YouthForce NOLA collective.
Partner
Partner schools are the deepest and most involved of our school collaborators. They have demonstrated a commitment to student career preparation, have fully articulate career pathways programs of study, and offer extensive career experiences in partnership with YouthForce NOLA. Partner schools receive financial support for their collaboration, in addition to the in-kind support from the YouthForce NOLA collective.
NETWORK OF SCHOOLS
Teaming up with schools to offer high-quality career preparation for students and getting them on the path to high-wage careers is at the core of YouthForce NOLA's mission. We're proud to to work with with 83% of Orleans Parish open-enrollment public high schools. Schools in the collaborative receive extensive support from YouthForce NOLA, including coaching, industry connections, internship programming, family engagement resources, planning tools, and access to events such as the Career Expo.